The following hotels have been reserved for conference participants – please just mention NC-AFM2018 when booking and note the deadlines. They are also shown on the venue map. There are also plenty of other options available through common hotel booking sites, particularly if you are looking for cheap options e.g. AirBnB. For the best prices we urge you to book early.
Haikko Manor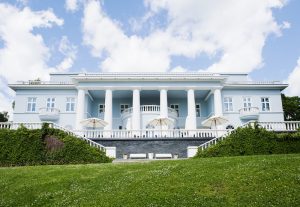 This is a spa hotel on the outskirts of Porvoo, which will also be the location for the conference dinner. If numbers demand it, daily transport to the conference venue will be organised  (10 minutes by bus).
100 rooms (including free spa entrance) – Single room 110 €, Double 128 €, Superior double 150 €

booking deadline 15.6.2018
Local Bus:
From Porvoo bus terminal by the market place local bus nr 2. Driving time to Haikko about 10 min. From Porvoo to Haikko bus nr 2 ("Torilta Tolkkisiin")  and from Haikko to Porvoo bus nr 2 ("Tolkkisista Torille"). Haikko bus stop is located in front of the main gate. See further information on Porvoo local buses and timetables here.
Example timetable for buses from Haikko to the conference venue in the morning: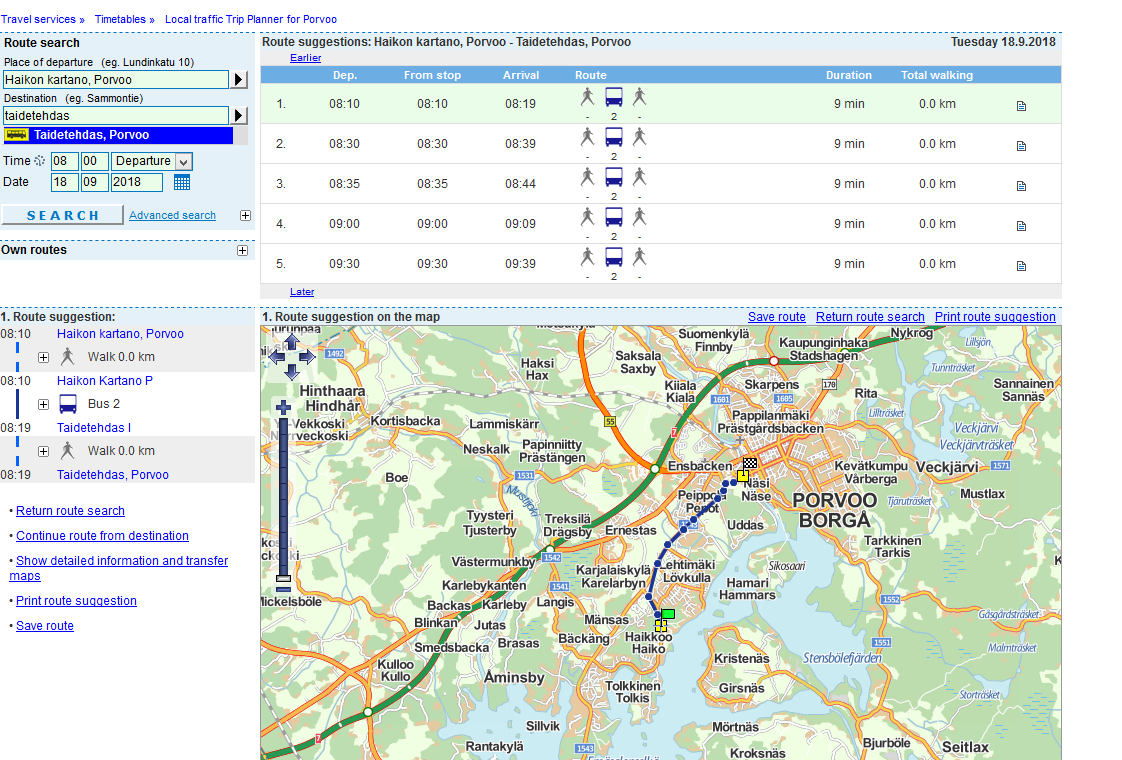 Porvoo centre
These are all within easy walking distance of the conference centre.